The Beaverkill, Revised & Expanded by Ed Van Put [Hardcover]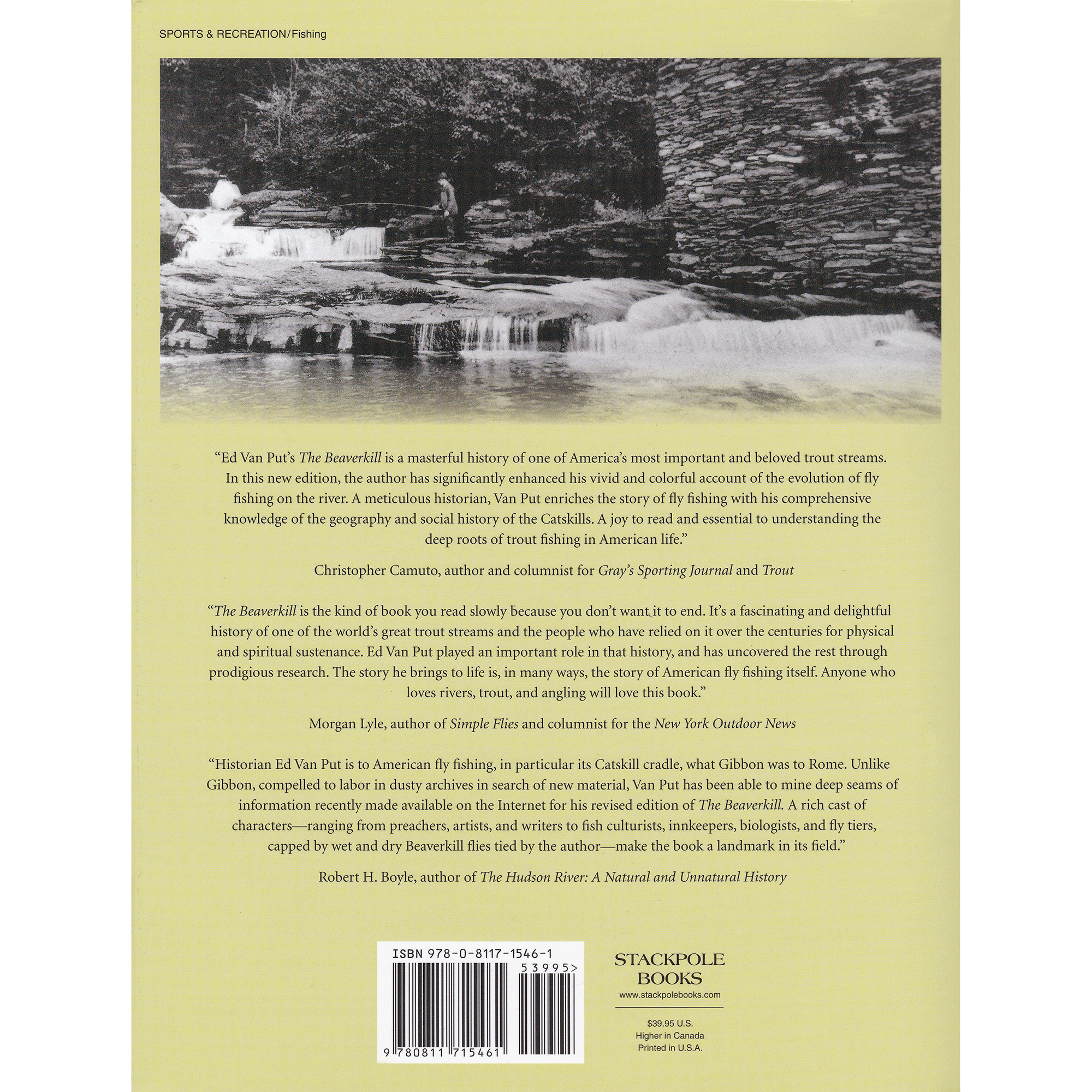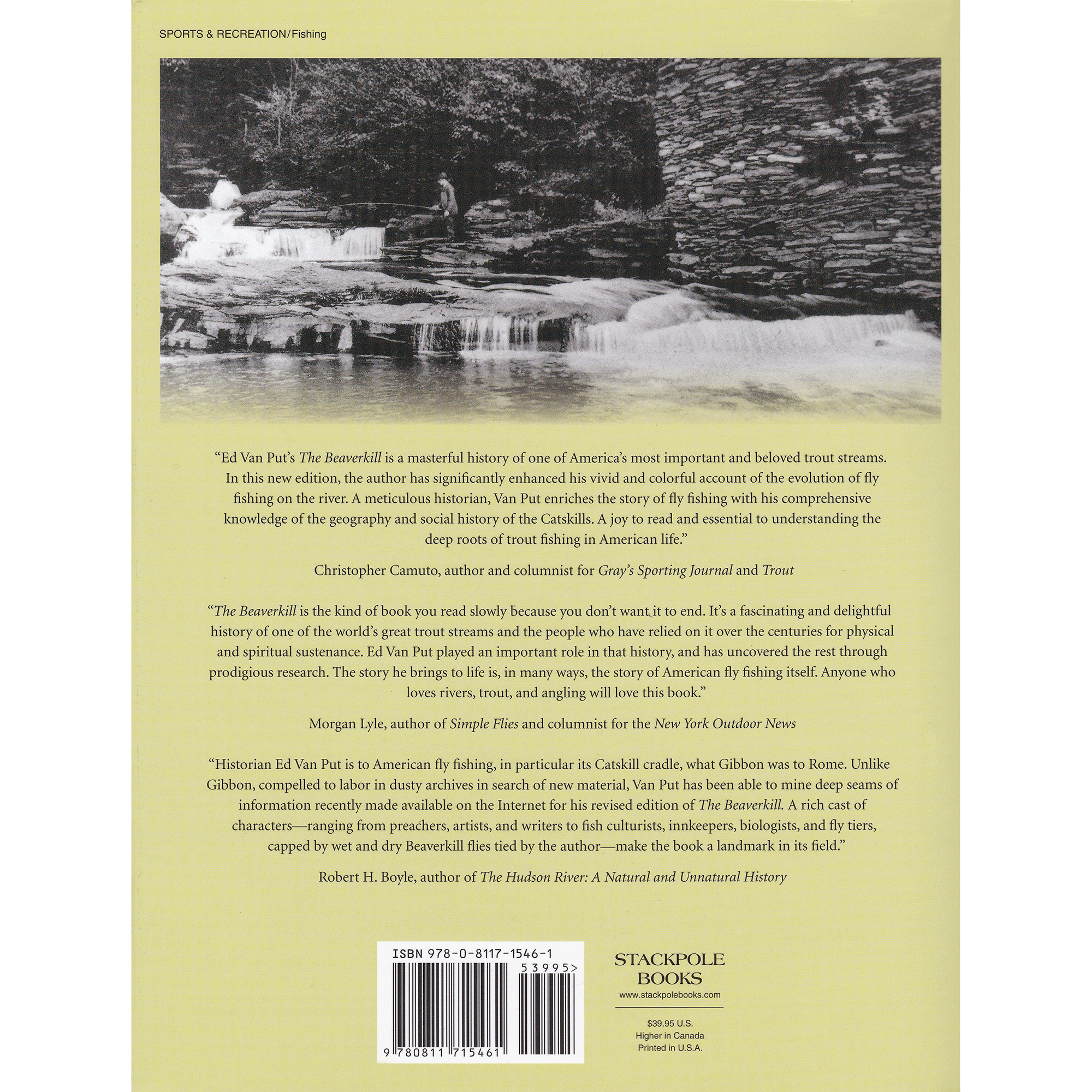 The Beaverkill, Revised & Expanded by Ed Van Put [Hardcover]
Holiday 2017 Contest: Buy a signed copy of The Beaverkill here, for a chance to win a dozen flies tied by Ed Van Put. (Sorry, only signed copies will count toward an entry.)
The revised and updated second edition of Ed Van Put's The Beaverkill: The History of a River and its People in hardcover.
This complete social and environmental history of America's first famous trout stream, the Beaverkill, fully revises and updates an out-of-print classic 20 years after its first edition. Dan Rather wrote, "This gem of a book is an enlightening and entertaining masterpiece of Americana."
The story of "America's stream" from its ancient origins to the present
Portraits of the legendary fly fishers, fly tiers, and writers who were captivated by the river
Updated with newly discovered history and information
Contains completely new sections on favorite fly patterns with ties to the Beaverkill, fishing tips, and an expansive look at the various pools of the fabled river
Hardcover: 256 pages
Publisher: Stackpole/Headwater
ISBN: 0811715469
Dimensions: 8.5" x 0.7" x 11"
Prefer Amazon? Buy an unsigned copy here.
The Beaverkill is the cradle of American fly fishing, and for many anglers it is the standard by which all other trout streams are judged. For decades, anglers have made pilgrimages to this renowned stream, casting local flies like the Hairwing Royal Coachman and the Gray Wulff into its cold, clean waters.
The Beaverkill contains classic dry-fly water, with all the major surface-riding mayfly hatches, large and deep pools, lengthy riffles, and plenty of room to back cast. Perhaps more significantly, it has a long tradition of attracting some of the earliest and most prominent fly fishers, including writers, who chronicled the stream's history and spread its fame, and environmentalists, who pioneered conservation techniques that are now used to preserve trout streams around the world. Since the earliest days of American fly fishing, anglers have had a close relationship with the Beaverkill, visiting storied pools such as Barnhart's, Hendrickson's, and Cairns– just as their fly-fishing forebears did.
Published in 1996, the first edition of Ed Van Put's The Beaverkill was the definitive social and environmental history of this legendary stream. This fully revised and updated edition of the out-of-print book contains a completely new Addendum covering recent developments on the Beaverkill as well as an appendix of 25 favorite flies with ties to the Beaverkill.
Ed Van Put, a meticulous researcher and lucid storyteller, lays out the history of "America's stream" from its early colonial days to its rise as a prominent trout-fishing destination and into the present day. Whether you're a beginning angler looking for an introduction to this revered stream or a veteran looking for the full story behind the people and places associated with the stream, The Beaverkill provides a compelling account of an important American landmark.